Iberia Parish Fire Protection District No. 1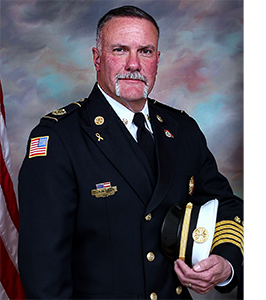 Chief Bonin started in the fire service in 1988 working for the City of New Iberia Fire Department. He worked for the city for 8 years. He then moved on to working as a sales representative for Ferrara Fire in 1996. During that time Chief Bonin continued working as the Volunteer Fire Chief for Lydia VFD and as a member for Pearl River VFD in Slidell. In 2006, he began working for St. Martin Parish Fire District as Fire Coordinator. He is currently the Fire Chief for Iberia Parish Fire District #1 since May 2008 where he was appointed by the Fire Board of Directors.
Since serving as the Fire Chief of Iberia Parish he has joined various fire and emergency service organizations and administrations to further his knowledge and to stay current with changes and practices within the fire and emergency service industry. He joined the Louisiana Fire Chief's Association in 2011 and has worked his way up the Executive Board for LFCA since joining. He was sworn in on Saturday, March 19, 2022 as the 2022 – 2023 President and currently sits as the 50th President for Louisiana Fire Chief's Association. The 50th annual conference will be held at the CajunDome Convention Center April 24 – 28, 2023. After his Presidency he plans to remain on the Executive Board for Louisiana Fire Chief's Association.
Chief Bonin also joined the National Volunteer Fire Council in 2013. He serves as the State Representative for the National Volunteer Fire Council. He has attended numerous annual meetings at the capital in Arlington, VA and has advocated for changes in several house and senate bills specific to the fire industry.
Finally, Chief Bonin has served as a board member of the Iberia Parish Communications District Commission since February 2010. On February 28, 2013 an election of officers was held and Chief Bonin was nominated and voted as Chairman and has served as Chairman ever since.

The Iberia Parish Fire Protection District #1 is a combination department consisting of two career stations and four volunteer departments. It consists of both career and volunteer firefighters. We provide fire protection, rescue, hazmat and medical services to the rural area of Iberia Parish, which is about 573 square miles and has a population estimated at 70,000 (2020 census).
The Iberia Parish Fire Protection District #1 is overseen by its Board of Commissioners.The Iberia Parish Fire Protection District #1 is devoted to the mission of preserving life, property, and the environment.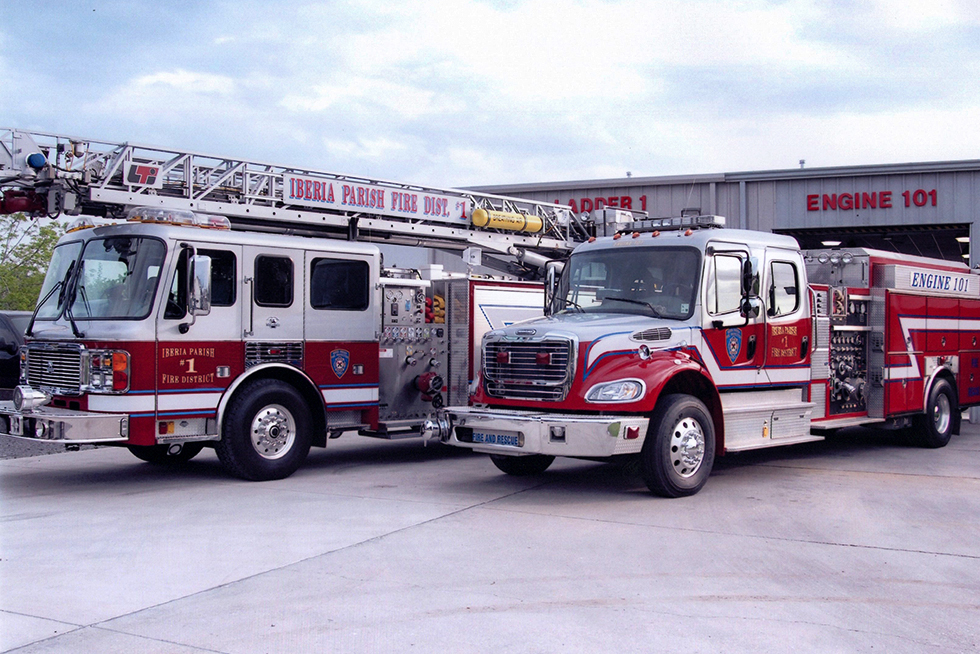 To provide the highest quality of firefighting/rescue operations and medical first-response services to the citizens of Iberia Parish through personal integrity, honor, courage, and professionalism strengthened by state-of-the-art resources.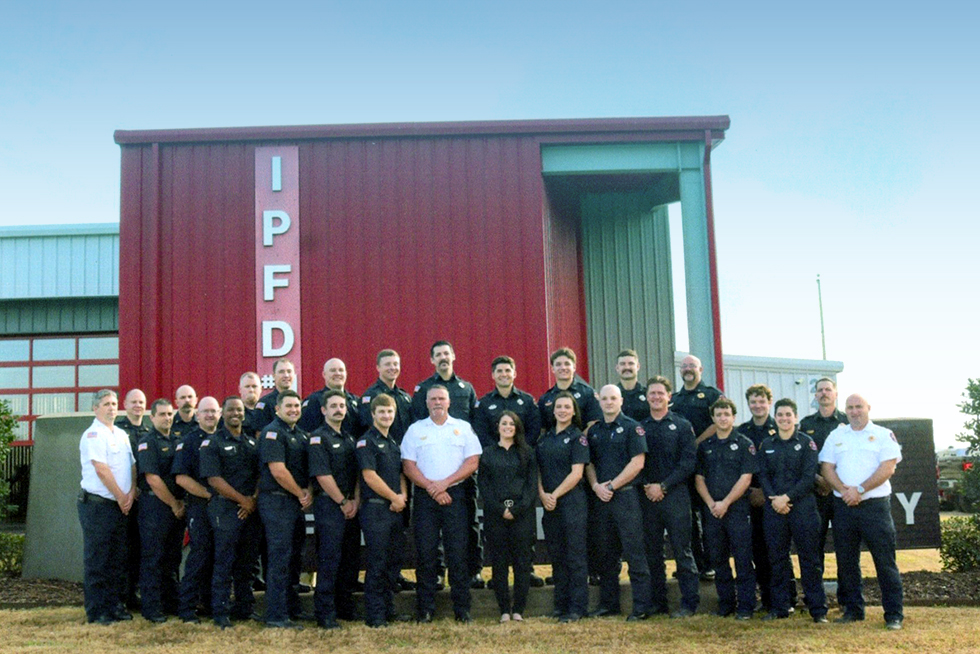 The Iberia Parish Fire Protection District #1 was established on January 1, 1991, and is governed by the Board of Commissioners for the Iberia Parish Fire District #1. It operates off of a property millage tax dedicated specifically for fire and rescue services for the parish of Iberia.
In its early years, the Fire District's day-to-day operations were supervised by several fire coordinators. In September of 1994, the Fire District swore in to service its first fire chief, Samuel Bird. At this time, the career staff consisted of a fire chief, a captain and three firefighters. In 1995, the first career fire station was constructed, which to this day still sits at the intersection of Avery Island Rd. and Center St. in New Iberia. This station, at that time, consisted of a chief unit (150) and one fire engine (101). It now has expanded to include a fire engine (101), a 75' ladder truck (L-1), a rescue unit (R-1) and two chief units (150, 151).
Over the next several years the fire district grew and in the late 1990s, an additional firefighter was added to each of the three shifts. In early 2000, the property millage tax was renewed by the residents of Iberia Parish and allowed for staffing to increase to a fire chief ,and a captain and two firefighters for each shift. In 2007, Chad Sonnier became the next acting Fire Chief after Samuel Bird's retirement. Chief Sonnier spent a year with the Fire District before taking the position of Chief of Hazmat with the Lafayette Fire Department.
On May 23, 2008, Guy M. Bonin was sworn in as Fire Chief and still holds that position. Under Chief Bonin's command personnel has increased to eight firefighters on each shift. He also added a Deputy Chief, Training Officer Executive Secretary and Service Technician positions. In the spring of 2016, the Iberia Parish Training Facility was opened. This is a state-of-the-art training facility that is used by the Fire District, as well as neighboring departments. The training facility also houses an engine company with two firefighters per shift. At this time The Iberia Parish Fire District #1 runs, on average, 3,000 emergencies annually.